How to Write a Powerful Therapist Profile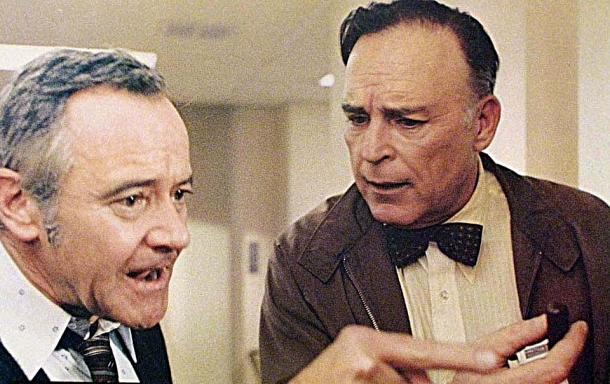 Today we're traveling back to the 1970's for some lessons in how to get your message across even when you're having a meltdown. Ok, it's better not to have a meltdown as a therapist, but these examples are great for dramatic effect.
 
How to talk so people will want to listen
The 1976 movie Network shows us a laid off TV newscaster cracking under stress. His message, however, is not lost on the audience. This man knows how to talk to people -- he feels their pain and expresses it. He knows how to resonate.

"My life has value... I'm mad as hell and I'm not going to take it anymore."
Now that's a message that digs in deep to the core of human feelings about fairness.

Avoid jargon
On a similar note, the movie The China Syndrome presents a nuclear engineer charged with exposing a dangerous cover-up at a nuclear power plant. Unfortunately, his message is lost as soon as he gets caught up recounting  the technical details of the reactor failure.
I can't find a good clip of the control room scene (a good indicator of it's lack of resonance 30 years later) but here is the trailer.

When you write your profile remember:
Your clients needs are more important than your accomplishments. Speak to them, not about you.
 
That said, if you've been in their shoes, tell them you've been there.
 
Speak simply and highlight the benefits of therapy.
 
Mirror your clients phraseology to create better tone
 
Check out popular non-therapy "About" pages
 
Educate in pace with your clients curiosity, save the jargon for later
And finally, writing online is like addressing a TV audience -- it's easy for anyone to "change the channel" and ignore you. To counter that you must be more performative than you would be in your office. Your statements must be simpler and your gestures must be larger.

Be bold.
Your Turn: What do you find compelling in a profile? Do you like to read or do you rely on photos and video? How much is too much? What turns you off and makes you want to look elsewhere?