Even Freud Worried About Money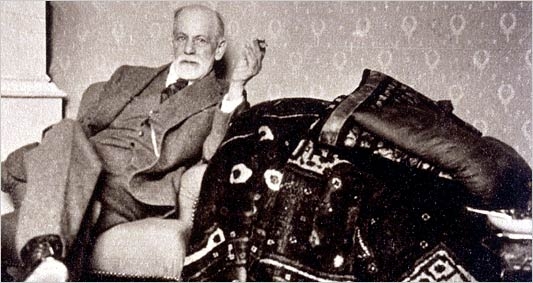 I was reading Everyone Needs Therapy the other day and found her post on therapists getting paid that contained this insight:
" . . . patients want to think that their medical providers are very rich, as money is the generic symbol of success, and they don't want to be seeing an unsuccessful professional. So you thinking that I'm actually worried about getting paid probably worries you.
Yet this is how it is."
 
It's a maddening idea. Clients tend to think that therapists don't need money.
What a catch-22. This makes it difficult to insist that clients pay promptly and in full. It makes it just as tough to be accommodating if the client misses a payment. Calling to check up on payment implies you need money - which alienates the client.
No wonder you're worried.
Even Sigmund Freud fretted about how money affected his practice and how his need to be paid dictated the relationship he had with his clients. This article by David Smail discloses that Freud habitually referred to wealthy female patients as "goldfish."
In his letter to Fliess on September 21, 1899, Freud writes:
"A patient with whom I have been negotiating, a 'goldfish', has just announced herself - I do not know whether to decline or accept. My mood depends very strongly on my earnings. Money is laughing gas for me. I know from my youth that once the wild horses of the pampas have been lassoed, they retain a certain anxiousness for life. Thus I have come to know the helplessness of poverty and continually fear it. You will see that my style will improve and my ideas will be more correct if this city provides me with an ample livelihood."
Freud believed if he earned a solid income, he would perform better as a therapist. And it makes sense - anxiety over payment can affect the quality of your work and the quality of your life.
I don't intend to hold Freud up as some sort of therapy god -- perish the thought! I mention him here because he is considered the "father of psychiatry" in popular imagination and as such, he recieved a great deal of status and acclaim during his life time... and yet, he still worried about money.
Why did I write this? What can you get out of reading this?
I'm not sure. Maybe I just want to say -- I understand.
It is not wealth one asks for, but just enough to preserve one's dignity, to work unhampered, to be generous, frank and independent.

           - W. Somerset Maugham