How to Handle Gifts From Clients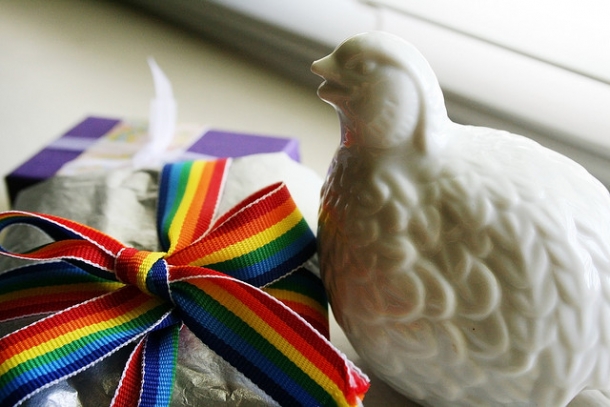 As therapists we have the opportunity to help people make big changes in their lives, in both body and mind. Acting as a guide for someone at a difficult and vulnerable time can feel quite intense for both parties, and create a unique closeness that you generally don't find in any other setting. When profound emotional and/or physical changes take place, it's common to feel an overwhelming sense of gratitude for the person who has helped us, through whatever medium. Clients often want to express this in some way, to show how much the experience has meant to them, and this often leads to a gift.

While there is still some controversy around accepting gifts, there are
professional governing bodies that actually include in their ethical guidelines
that it's not an acceptable practice.

The main and most important problem with accepting gifts from your clients is that gift-giving connotes intimacy. We give gifts to family, partners, friends and co-workers: people we're on relatively even ground with. While we know a lot of really intimate details about our clients' lives, it's not reciprocal, and boundaries are an essential reminder of this. A gift (while not always, and certainly not always consciously) can be an attempt to circumvent some of those boundaries and feel closer to you, and that's not safe for you or them.

Expensive gifts have the potential to confuse a therapeutic relationship in more ways than one. Gifts mean different things to different people, and this meaning can be influenced by a lot of things, including culture. What if the client expects something in return (gift or otherwise) for the gift received, or feels that an expensive gift should have some bearing on their next payment?

There are a lot of ways to acknowledge good work done together that don't involve concert tickets or spa treatments. Gifts are usually just a result of clients wanting you to know that your service and expertise has had personal meaning for them. With a little creativity, we can accomplish this with boundaries intact.
Ways to cultivate non-material appreciation:
When we say things out loud, there's less need to say them with a gift. If a client thanks you, be really engaged in the way you respond. Clearly acknowledge appreciation within the boundaries of what feels comfortable to you (some therapists do hugs, for instance, and others don't- but that's a topic for another post!). Statements like 'I'm just doing my job' or 'it was nothing' may be well meant, but can diminish the importance of what's happened between you, or how big a deal it has been for your client.
 
Encourage small but meaningful offerings. If people really want to give you something, what about a homemade card or small piece of artwork that could bring colour to the office for everyone to enjoy?
 
It's always easier to reinforce boundaries that have already been set. A small notice in your waiting room or a line in your counselling contract is a great way to let clients know your guidelines about accepting gifts. It's much harder for folks to feel personally rejected by a policy that applies to everyone.
 
Plan your last session ahead of time - this way clients can think about what they might want to say to you before you finish, and will have the opportunity to do so. Setting some time aside for closure can provide space for acknowledging gratitude out loud.