How's Your 'Girly Job' Treating You?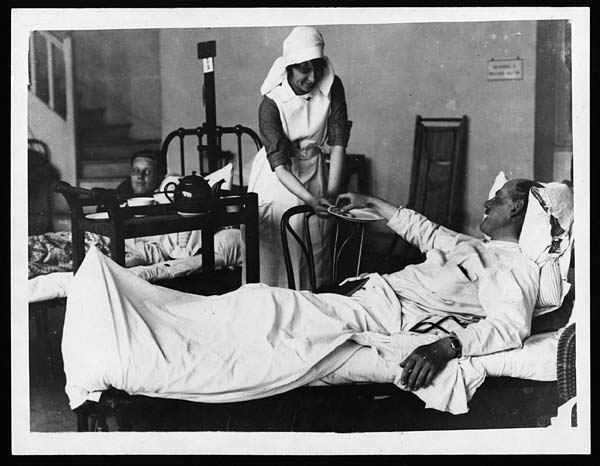 Well, "what's a 'Girly Job,'" you might ask? Just take a minute to think about it. What professions are dominated by women and poorly paid? As a recent New York Times article suggests, these jobs involve caring for and nurturing people (social work, therapy, early childhood education, home and personal care, etc). Basically it's the type of work that women have traditionally been expected to do for free: caring for the very young and old, mending fractured relationships, nursing, tending, nurturing, organizing, and providing emotional support.
So why are these jobs so underpaid?
We live in a society that values 'measurable outcomes', which in economic terms almost always means money. So how do you put a dollar value on good health, stable functioning, a strong upbringing, or a dignified end of life? We haven't gotten there yet, and there's also the problem of these jobs being associated with 'feminine' characteristics. We unfortunately still live in a culture that views traditionally masculine traits as more important: ambition, intelligence, practicality.
I'm not saying 'Girly Jobs' don't require those traits: they absolutely do. The trouble is that despite the fact that a lot of us have extensive training, including graduate school, society thinks that caring for people doesn't require as much skill as building things or making money. The cultural script still says that all you need to help people is 'niceness'. And we all know that no one is nicer than women, right?
Given the huge gap in pay scales between jobs that are traditionally male or female, a lot of people (mostly women) end up having to choose between doing what they love and being paid what they're worth.
So what can we do about it?
First of all, you're going to have to accept that you won't be rolling in money. A large part of you went into therapy for more intangible rewards: you want to like your job and feel good about what you do, right?
Get smart about how you do business. You may be in a profession that pays comparatively less than Big Oil, but that doesn't mean that you can't carefully create a clear and structured business plan, and make the most of what you've got.
Diversify! If you work with people every day, you've got skills and expertise that are unique, interesting and useful. Have confidence in what you have to offer: you can consult, train, write for blogs or local newspapers, conduct and publish research, do speaking gigs, etc.
Do more group work. Use your time wisely, and make the numbers work for you. Group work and workshops can be of great benefit to your clients, and can up your hourly rate exponentially, so everybody wins.
Be a political animal. Advocacy can look like a lot of different things, and can be as much or as little as you feel comfortable with. Whether it's talking to your local representative about changes you want to see in government, working with your professional body, or just talking to other people about the issue, as Mahatma Ghandi said, 'Be the change you want to see in the world'. Every little bit helps.