Botanical Illustrations - Antique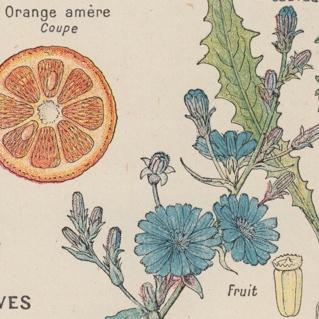 The benefits of aromatherapy go beyond lovely scents. Used in conjunction with massage therapy or reflexology, the power of plants soothes the most restless client.
Antique botanical illustrations to download (in whole or in part) for use on your aromatherapist business card or brochure.
Botanical elements shown in the print: lemons, oranges, pears, rose, rosehips, white grapes, red grapes, septfoils, chicory, hops.
Therapy types: