Vintage Label Peace Time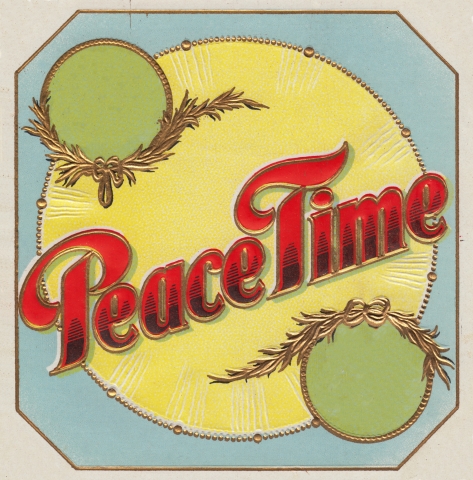 High res. scan of a vintage label has several elements that would work well for a gift certificate or gift card design.
Laurel framed circles and vintage art deco color palette provide wonderful design inspiration.
I'll be using pieces from PeaceTime in a free gift certificate template soon... stay tuned.