Therapist Reputation Management: Yelp! Or Yikes?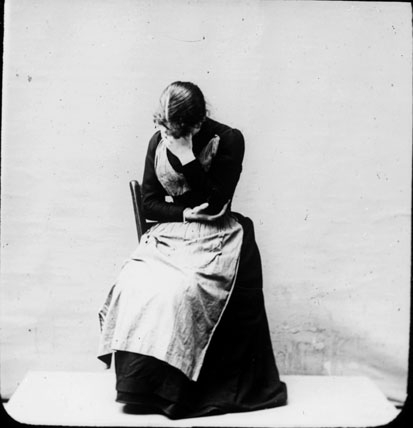 We all know that the mind, body, and spirit are indivisible: we can't treat any one aspect of a person without the whole being affected. That being said, each therapeutic discipline has its domain, and way of healing. Somatic therapists generally provide therapy in a physical way, whether it's hands-on or through the senses. Psychotherapists, on the other hand, care for the emotional, spiritual and social aspects of a person, and the medium is the relationship.
In the world of psychotherapy, 'good' or 'effective' therapy is often in the eye of the beholder. The playing field tends to be relatively level given that most people practicing privately have similar credentials, and are practicing ethically. However, the variety of temperament, style, and approach that practitioners use is wide: the 'tone' or 'flavor' of a therapist is generally as individual as his or her personality.
After the basics are met, it becomes about the ability to connect with and assist your clients in a way that they appreciate and value. The question is, how do we communicate that ability to potential clients when, legally and ethically psychotherapists aren't allowed to request testimonials, or to post responses when they are reviewed online? A therapist's office is like the rest of the world: some people are really going to connect with what you have to offer, and some people won't.

While you may understand that a bad or neutral review may simply mean that there wasn't much connection or shared vision of treatment, your average bear looking for a practitioner may not. And that makes the prospect of client reviews on websites like Yelp potentially scary.
How to Protect Your Reputation Online
In your first meeting with clients, explain the importance of 'fit'. Talk about your particular approach and areas of expertise, and explain that not every approach works for every person.
 
If you see your practice on Yelp, go on and unlock your business profile.
 
Make sure there's a picture of you on your Yelp business profile; this ensures that reviewers metaphorically 'look you in the eye' when they post a review. A reminder that there's a real person involved encourages people to be more considerate and balanced.
 
Once you're on Yelp, add a short notice in the 'About This Business' tab explaining that while you are legally and ethically prohibited from responding to comments on the site, you do read and consider all posts and appreciate the feedback.

What would be really great is if Yelp had a disclaimer for all services that stated providers are bound by HIPPA laws around confidentiality and therefore unable to respond to client reviews. Potential clients likely have no idea why practitioners are not responding to their neutral or negative posts; they may assume that the silence is either due to a lack of respect for a client's opinion, or worse, that the review is accurate.

Hmmmm…..maybe we'll contact Yelp and ask them to post a more prominent Healthcare communication notice/disclaimer for their HIPPA regulated categories?
But what if you're already suffering from misrepresentation?
Assuming you're an ethical therapist with unearned bad reputation, you may want to look into employing the services of a reputation management company. The New York Times recently examined the booming online reputation management industry, take a look and see what you think.
Now to you: What are your thoughts on therapist reviews? How would you write a short client friendly healthcare notice for a review site. What would you include?
Update: Here is a link to a site, Doctored Reviews, which talks about medical anti-review contracts. I'm thinking this is not the way to go about it. People want reviews - the issue is, how do we make review sites fair and reliable?