Therapy Office Décor: Setting Up Your Office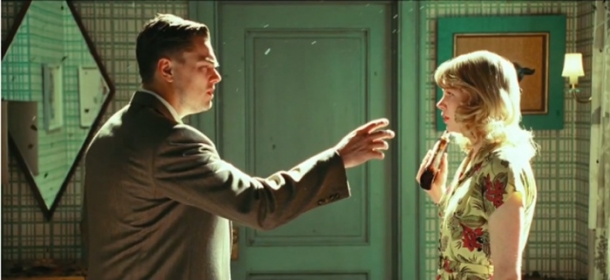 Making clients feel comfortable in an ideal, homelike setting has been a goal of therapy décor since the early 1800s. Environmental cues assist in putting a client at ease. The advent of moral treatment and the original Kirkbride hospital designs brought forth the idea that a soothing, beautiful environment could facilitate healing; even the original mega-mental hospitals were still designed for individual patient rooms. Later, overcrowding and lack of funding transformed these well-planned if paternalistic hospitals into the nightmarish multi-bed wards we know from movies like The Snake Pit and Shutter Island. Exposes like the ones in Life magazine revealed institutions that had grown to unthinkable proportions, military and medical in look and feel.
Most likely you already have an idea of what your ideal office will look like; for those who don't, here is some historical inspiration and food for thought.
The Green Therapy
Some call it sea foam, lettuce green, bile green, Nile green or mint, but whatever the shade, if you said 'institutional green', almost everyone in the Western world would know what you're talking about. I wanted to know why nearly every institutional or industrial surface between the 1920s and 1950s was swathed in coats of green, so I did I little research and here's what I dug up:
Colors for Every Mood, by Leatrice Eiseman
In 1914, a surgeon at St. Luke's Hospital in San Francisco was disturbed by the glare of white walls, drapes, towels, sheets, and so forth. He chose to have his operating room painted a lettuce-leaf green because it is the complementary color (or opposite color) to red and pink: the colors of blood and tissue.
The color rapidly gained popularity. Thousands of surgical suites, uniforms and drapes eventually became green, with the hue anywhere from lettuce to spinach, depending on the location. This 'eye-ease' green has been scientifically proven to keep the surgeon's eves acute to red and pink, to relieve glare, and to be psychologically 'cooling'. Green is also the color of the after-image that persists in the mind's eye after red is viewed.
In many hospitals green has given way to blue, but green is still often considered preferable for the operating room. The use of 'institutional green' spread to many other kinds of facilities, including educational and industrial.
Mint green paint is not such a big trend anymore, but you do see versions of it cropping up in alternative therapy spaces as the muddier shade of 'sage' or perhaps the fresher 'celadon'.
Antiques and Art
African masks, Asian, Greek and Egyptian statues: blame it on the Victorians for their fascination with 'the other'. Their quest to expand their empires through colonization subsequently led to cherry-picking their way through the treasures of other cultures using archaeological digs. The mask is an old world meme for exploring the mind, but the meme lives on: I dare you to find a recent Hollywood TV or movie production about a psychiatrist that doesn't have one. Of course, Freud being the prime mover in the early days, had collected over 2,000 antiques at the time of his death in 1939.
For a welcoming yet authoritative therapy office, consider having…
Bountiful Book Shelves. I hate going to a therapist and seeing 2 books or no books on the shelf. The book shelf is a frame that says: 'I read, and I really like it; I keep on top of the latest research'. Also, make sure you have plenty of books in your specialty. For instance: If you are serving the GLBTQ community there should be stacks relevant of referance books available.
Windows. In the city, natural light may not always be possible, but it is desirable. Nothing is quite as depressing as a windowless basement cinderblock office.
Plants. Real ones. Make sure they are alive and healthy. Otherwise you open yourself up to the question, 'If you can't take care of a plant, how well are you going to be able to care for me?'
Design with your clientele in mind.
You can tailor the environmental cues in your office to suit your particular brand of work. Some examples of this might be:
Talk therapy décor for computer programmers.
If you specialize in techno-programming geeks, create a space conducive to that frame. Show them you understand: 'One of Us! One of Us!' Perhaps large flat screens for video demos, game-related play therapy, or whatever. Get fun and experimental with the devices. You don't need to buy into the philosophy to have fun with bio-feedback machines; you can use them as a playful interpretive starting point - a way to break the ice - much like art therapy. Or, maybe set up a kind of mini-museum of Jurassic technology (*cough, cough* I have a rare 1993 black Mac TV that needs a good home *cough, cough*).
(As an aside, this is a really interesting/exciting area of therapeutic focus right now). Technology geeks are not interested in being pathologized for their interests, despite current popular therapy literature shaking its finger disapprovingly and painting nearly all internet activity as anti-social and the future downfall of society. Boo. Who would want to show up for that lecture?
There is an exciting new crop of therapist/programmers who not only understand addiction but they also get the internet, programming, development and all that stuff. They know what it is to program for 8-12 hours a day for work, and they know the pleasure, the pain, the profit and all the complex social issues that go into that. They aren't going to limply say 'I think you need a break from that computer'.
Talk therapy décor for survivors of rape and/or incest.
Statues of 'primitive' women and other more masculine memes of psychotherapy may be unhelpful. What could be helpful in planning an office? Soft, high-backed couches/chairs, large windows with open vistas, a space for art therapy, pillows to hold, a quilt or blanket to wrap up in, and consider offering tea. Think nurturing. A space large enough to hold 8-10 people would be great: the goal should be to create a normal, safe, and potentially social space.
Massage Therapy decor.
If you're a massage therapist or body worker, chances are your office is cloaked in visual references to Ancient China, Greece, Turkey, Native America or India. Accepting a 'new' and scary idea (esp. in the U.S.) requires a significant amount of historical framing. Old is good, old works, old is safe…..says a certain part of our brain. But, like the talk therapists described above, if you already have a strong target group you work with, you can move away from these classic symbols towards something more meaningful for your clients.
Massage Therapy décor for Moms with young children.
First, this would make an excellent and safe out call business plan. Moms are tired, the house will most likely be a little messy and the kids may be underfoot, but you are there for therapy, not to give a spa treatment. Showing that you're cool with kids will do a lot to reduce any potential friction or nervousness.
In your own office you could have your kids' art work on the wall, have toys available for kiddos, or, if you work with a therapy partner you could create a baby-sitting and therapy combo service. Offer clothed therapy modalities and make sure to have a chair massage set up in case Mom needs to get up mid-massage. (Again, this is about being practical; not about 'shoulds'. Mom should be able to completely relax without worrying about the kids BUT we all know how it goes. If you build your office around real needs, you'll find overall satisfaction to be greater).
General Therapy Style Guidelines
The rules for helping clients feel more comfortable:
Get off the proverbial beaten path when you work with specific populations with clearly definable needs.
Stick with the tried and true memes (aka old, safe and trusted) for general therapy audiences.
Do something more than just another generic office space. Spatial/environmental cues matter.
Your Turn! Talk to us about some of the therapy spaces you've been in. What works for you, and what doesn't?