Therapy for Soldiers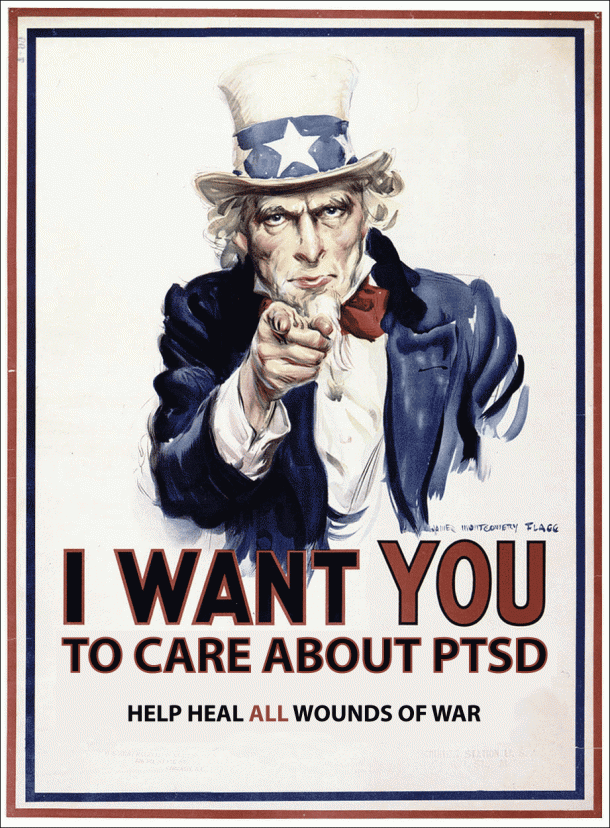 If you've heard about the Walter Reed Veteran's Hospital Scandal in Washington, you probably have a sense of the kind of care that veterans have access to when they return home from conflict areas. It appears that soldiers who have sustained physical injuries get fantastic care initially, but the more complicated stuff, like compensation, disability claims, reintegration and psychological help get lost in huge amounts of red tape.
Folks returning from war can suffer from PTSD, depression, and in fact there has been a notable increase in suicide among returning soldiers. While these symptoms are disturbingly common, veterans as a group, seek help less often, and unfortunately has a culture that discourages people from showing any kind of vulnerability. While the majority of veterans seek help from within the verteran's system, some may opt for private therapy sessions. People struggling with experiences or injury in combat have unique issues, and being aware of what they may be coping with can help with the therapy process.
A few things to keep in mind:
Confidentiality is key. One article stated that it can take years for veterans to seek help, potentially because they may face professional consequences if they do. Any perceived weakness, mental or physical, could affect their ability to be seen as 'fit' for duty, or appropriate for promotion. Be extra clear about your confidentiality policy, including your duty to report child abuse and risk of harm to self or others.

Partner up with your colleagues to create a holistic plan. They don't call it 'shell shock' for nothing: PTSD symptoms like flashbacks and nightmares are common for returning veterans, and massage and other soothing bodywork modalities can be a great help.

Be prepared to address shame and loss of identity issues. It's important to have a social context for the work you're doing, and so acknowledging the military culture that people are coming from is vital. Weakness, vulnerability and injury are the opposite of what a soldier is supposed to be: strong, brave, invincible. Be aware that your client may be judging himself/herself harshly (and may be judged by peers in this way as well).

Be prepared to use your professional authority to advocate if and when it's helpful. As the Walter Reed Scandal revealed, it's not always easy for veterans to get recognition and treatment for the emotional and physical wounds they sustain in action. If your clients want this kind of assistance, you may be able to help.

Anger may be a big part of the work. Conflict zones are described as places where the only safe emotion is anger; fear, sadness, and grief have to be shut off for the sake of survival. There are all kinds of therapies that encourage gentleness and self-soothing (essential for recovery from PTSD) that are less talk-intensive: think art and music therapy, pet therapy, recreational group therapies and of course massage and other body work. A little creativity can go a long way!
If you have experience with therapy issues related to military service, we'd love to hear them. Share your knowledge and let us all benefit.